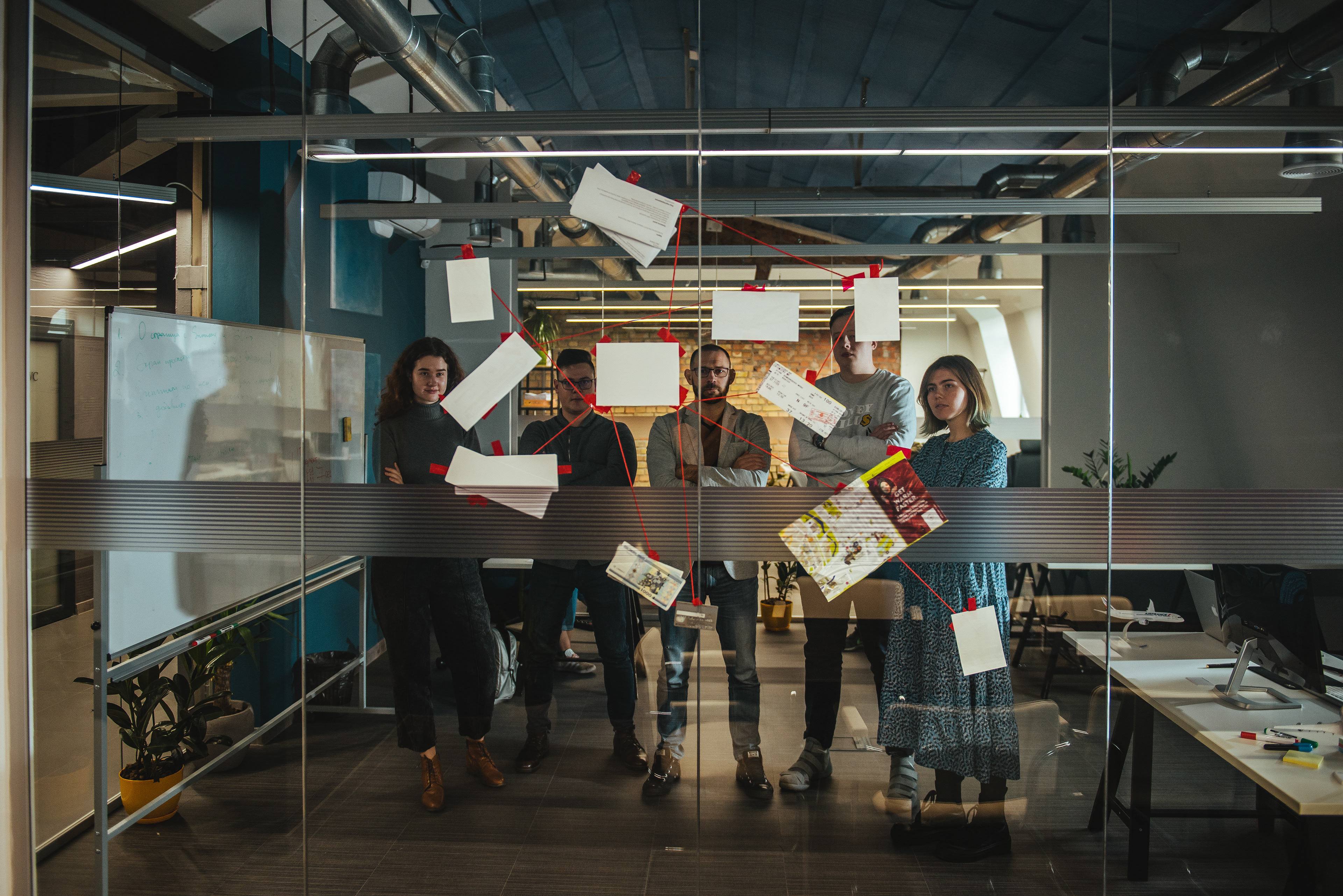 Corporate shooting for Bravels Ukraine. 
Guys from Bravels asked me to create a content for their web and social media. The task was to create visions that show their real work(Bravels perform exclusive travel guidance and support). It was clear, that 90% of the work is done on the computer. It would definitely look stock and boring. So, we created an offline narrative to show the workflow. As a reference, we took a "crimeboard" from detective movies. The board with all the persons involved in investigation, all the clues, facts and links. We created a "Travelboard" with customers portrait, routes, tickets, bookings, images from luxury locations.
Also, part of the task was to show the good work conditions and non-formal work-style.
Now, the work of Bravels team look motivated, dynamic and movie-looking.